Faulty Cardiff Old Library lift traps 19 people in two years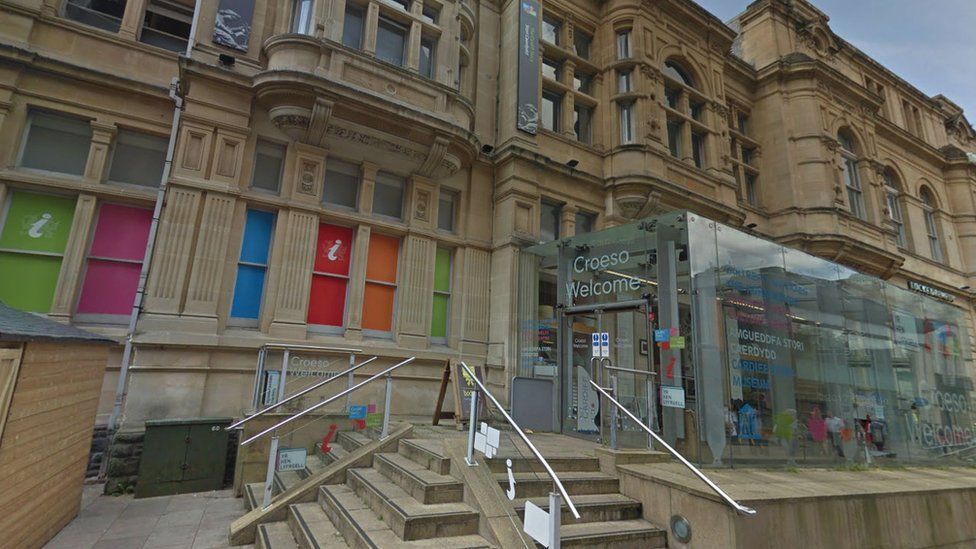 Nineteen people have been rescued from a faulty lift in Cardiff's Old Library in the past two years, according to new figures.
South Wales Fire and Rescue Service has been called to the library eight times since 2016 and released 19 people from the lift.
The lift had been out of order for repairs for about eight months, but was finally reopened last week.
Cardiff Council has apologised for any inconvenience caused.
A spokesman for authority said that following the repairs the lift was now "functioning as it should".
Eight people had to be rescued in one incident in April 2016, the figures from the fire service show.
Most of the call-outs were between April 2016 and the end of June 2017.
A council spokesman said: "The council has carried out several repairs to this lift over a period of time including a deep clean of the hydraulics which was recommended and carried out in January.
"Unfortunately these repairs failed to fix the underlying problems and following further professional advice, the council tendered for a full replacement of key elements of the lift plant.
"The building is listed and these parts had to be specially-designed and built to meet the specification.
"Unfortunately this took longer than anticipated. The new elevator parts have now been fitted and the lift is functioning as it should."
South Wales Fire and Rescue Service declined to comment.