Newport school meals to rise by 5p from September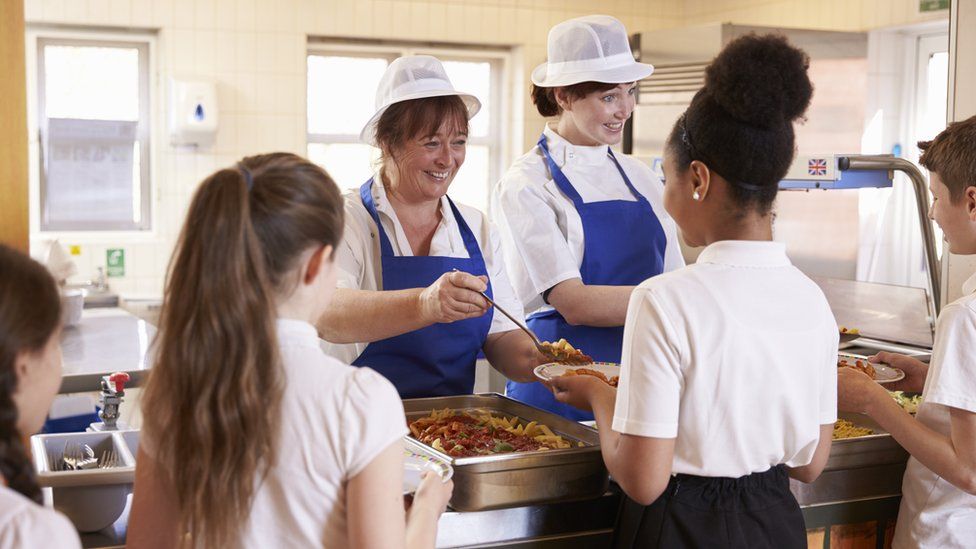 The cost of school meals in Newport are expected to rise by 5p from 1 September.
Primary and secondary school meals could cost £2.15 and £2.40 respectively, if approved by the council.
Both prices would be cheaper than the Welsh averages.
But if the price rise is rejected there could be cuts of £21,000 to primary schools in 2018/19, according to the council.
For primaries and secondaries, the proposal is a 13 per cent and a six per cent rise respectively from the prices set in 2010.
School meals costs for adults could also rise, from £3 to £3.30.
A council report says: "Costs of providing a school meals service has increased as labour costs are a predominant part of the costs of provision, and it is accepted that these are increasing with the range of staffing involved being at minimum wage levels."
The same report also warns that an increase in the school meals price "could be seen to adversely affect children and families" and could result in a reduced meal uptake across the city.
But it adds there should be a "greater focus on the quality of provision to maintain custom and sales".
City schools have been provided meals by catering firm Chartwells since 2011, when the firm partnered with Newport City Council in a £21m, six-year deal.
The contract was due to expire last March but it was renewed until 2020.
The only schools to opt out of the partnership and seek their own contractors were Caerleon Comprehensive School and Newport High School.
The proposals will be considered by Councillor Gail Giles, cabinet member for education and skills, next week.