Drama returns to YMCA where Sir Anthony Hopkins started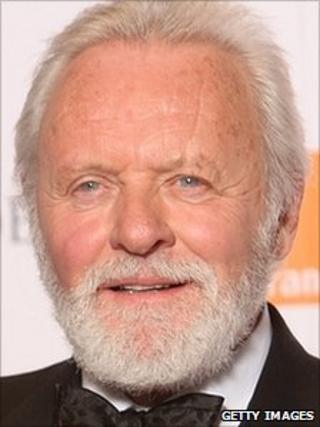 Live drama is returning to the theatre where Sir Anthony Hopkins performed his first lines.
The Oscar-winning star made his debut at the YMCA in Port Talbot and on his last visit said he would love to see drama return there.
A new play called Cream, written by local playwright Binda Singh, will relaunch the venue on Saturday.
Sir Anthony, who has been a patron of the centre for more than 20 years, first joined the YMCA in the 1950s.
Manager Andy Brown said as a child, Hopkins went to the YMCA to play snooker after being ordered out of the house by his father.
But he found himself captivated by the drama rehearsal that was taking place and bagged himself a part.
"Sir Anthony expressed clearly to us his desire for acting and the various associated skills of theatre to be reintroduced at the YMCA," said Mr Brown.
The play will be performed on 24 and 25 July by the Irish-based Orchard Theatre Company under the direction of Simon Thompson.
"It's going to be the first play to relaunch the theatre so it's a fantastic opportunity," said Mr Thompson.
"It was his old stomping ground and the first stage where he took to the boards.
"Binda sent me the script probably six months ago, really to give him some feedback.
"It's a rip-roaring comedy that also has some poignant and sad moments."