Grants for 24 historic buildings in Wales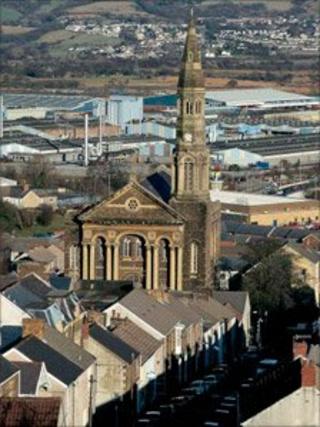 The oldest theatre and largest chapel in Wales are among 24 historic buildings to be offered grants totalling almost £1m.
The money is being made available by the Welsh Assembly Government to carry out repairs and restoration.
Monmouth's Savoy Theatre will receive £39,300 towards repairs to the front elevation while Tabernacle Chapel in Morriston will benefit from £100,000.
Over £60,000 will go to Animal Wall in Cardiff, part of the castle complex.
It will pay towards the repair of the wall and the re-pointing and restoration of its metal railings and famous stone animals.
The money for Tabernacle Chapel, a Grade I listed building dating back to 1872, will go towards repairing the spire and the rear elevation.
Over the last 15 years in excess of £1m has been spent on the landmark - which has a virtually unaltered interior and fittings.
Much of that money has been raised by the community with musicians such as Bryn Terfel, Catrin Finch and Rebecca Evans taking part in charity concerts.
Chairman of the trustees, Huw Tregelles Williams, said: "It's still a living religious building, it's a Grade I listed building and clearly recognised as an iconic building.
"A huge amount of work has already been there - the organ was restored 11 years ago - but the size and age of the building means it is an on-going project."
As well as being used as a place for worship, it stages around a dozen major concerts each year and is home to two choirs.
Mr Williams added: "I suppose it was built near the end of the Welsh chapel building boom - much of it was financed by the private owners of the tinplate and copperworks - but the important thing is that is still in regular use."
Heritage minister Alun Ffred Jones said a total of £999,124 was being offered.
"They are for a wide range of historic buildings across Wales, reflecting our rich heritage," he added.
"Funding will ensure that these important properties are restored and maintained for the enjoyment of future generations."