Farmers warned after Pembrokeshire rave foiled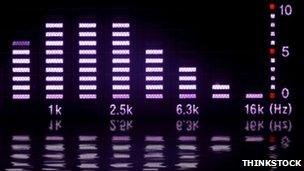 Farmers are being urged to be alert after authorities said they foiled an illegal rave at the weekend.
Police and council officials stopped the event in Newport, Pembrokeshire, before it started following a tip off.
A farming union is targeting landowners at this week's Pembrokeshire Show warning them of signs to look out for.
NFU Cymru said August, and in particular the bank holiday weekend, was a big problem for raves.
There have been three large raves attracting thousands of people in the Pembrokeshire area in the last eight years and others throughout Wales.
Last weekend, Pembrokeshire council and Dyfed-Powys Police were alerted to a potential rave in the Newport area and were able to block access to the site before it got going.
The council's head of public protection, Mark Elliott, said: "The threat of an illegal rave came about as a result of credible information.
"With the close co-operation of other agencies, we were able to put into place very quickly the necessary enforcement and practical measures to stop it happening."
The council, along with police and the Pembrokeshire Coast National Park Authority, have emergency procedures in place to deal with such events.
Back in May, 17 people were arrested and cars and sound equipment impounded after 2,500 people attended a rave on land in the village of Dale.
Supt Reg Bevan of Dyfed-Powys Police said the force's main concern with unlicensed raves was public safety.
"If the worst should happen we need to be able to get emergency services to the scene in many coastal locations this would prove difficult," he added.
Mike McNamara, chairman of NFU Cymru in Pembrokeshire, said landowners should "keep their eyes and ears open" in the run up to the bank holiday weekend.
"This could happen again in any area of rural Wales," he said.
"Each of these past events have involved a large number of people occupying land without piped water or toilet facilities and the use of very loud music equipment.
"Also, once the party is over the site has been left strewn with litter, broken glass, used needles and human waste."
Related Internet Links
The BBC is not responsible for the content of external sites.