Pembrokeshire night street light switch-off starting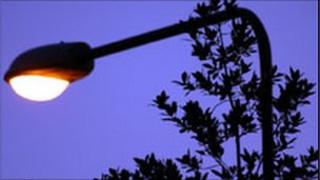 Pembrokeshire council is to start the first phase of turning off 14,000 street lights from midnight to 0530.
Around 600 street lights will be adjusted in the Fishguard and Goodwick areas over the coming weeks.
A number of councils in Wales are turning off street lights at night but it has prompted criticism from road safety groups.
Pembrokeshire council said lights where there were safety concerns, such as town centres, would stay on.
It said none of the county's 16,250 street lights would be turned off permanently.
The council said the move would reduce its carbon footprint and save at least £200,000 a year on energy bills.
Neighbouring Ceredigion council has already started to switch off its street lights after midnight, and Carmarthenshire plans to do the same.