Dewi Evans killed wife after silly row, court told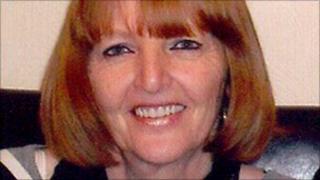 A man told police that he stabbed his wife to death after she refused his offer of a cup of tea, Swansea Crown Court has heard.
The jury was told how retired lorry driver Dewi Evans, 61, stabbed his wife of 41 years at their home in November last year.
Jackie Evans, 57, died after stab wounds in the stomach and neck.
Mr Evans, from Pontyberem, Carmarthenshire, admits manslaughter but denies murder.
The court heard how Mr Evans told police he had loved his wife and became obsessed with her.
He agreed he had often accused her of having affairs with other men, even though he knew "it was all in my mind".
The hearing heard that he had undergone therapy for his behaviour as well as claims that his character changed five years ago when he found the body of a neighbour.
'Bad dreams'
He said he began to have "bad dreams" and would wake up sweating.
Although he could not explain the connection, he said it was after this incident that he began to suspect his wife of being unfaithful, he added.
Mr Evans said his wife had talked about leaving him, but he denied the argument had been as a result of that.
Paramedics were called when the couple's son, Carl, found his mother's body lying in the living room.