Pembrokeshire council to show meetings on internet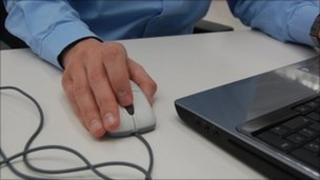 Pembrokeshire council is to broadcast its meetings on the internet, claiming to be only the second authority in Wales to do so.
The move will cost about £15,000 a year and would be phased to show full council meetings initially.
Cabinet and planning meetings are among others which could follow if it proves successful.
The council's corporate governance committee approved the plan on Monday.
The local authority will now cost the proposal before putting it before the full council.
Head of legal and committee services, Huw Miller, along with David Thomas, the council's head of marketing and communications, say in their report only Cardiff council streams meetings in Wales, but others were considering it.
Their report adds that 40 out of about 400 councils around the UK have introduced the webcasts.
Watch live
"If the council were to proceed with a scheme to webcast meetings, there would need to be a proper procurement process," they said.
"But discussions with some operators would suggest that annual costs of a basic service contract to provide the cameras and other equipment, training and support and hosting would be in the region of £15,000 per annum."
The average number of viewers per month is around 500 for those councils that have adopted webcasting, according to the report.
It says some of these viewers watch live but many are using the archived recordings of proceedings.
The move to broadcast meetings came from a motion by councillor David Howlett.