High Court backs Manorbier councillor's 'bitching' web posts challenge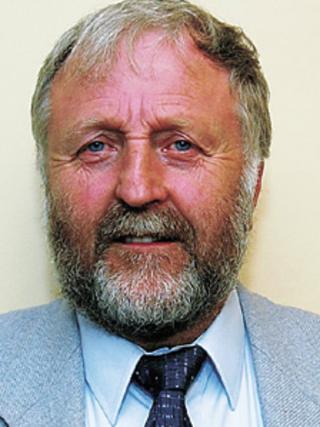 A councillor has won High Court backing to be "rude" online about colleagues in what could be a landmark case.
Community councillor Malcolm Calver, of Manorbier, Pembrokeshire, challenged a censure by a local authority standards body over "bitching" and "sarcastic" comments.
He claimed it violated his human right to freedom of expression.
Mr Justice Beatson said there was "a need for politicians to have thicker skins than others".
The judge, sitting in Cardiff, set aside the censure by the Adjudication Panel for Wales.
He said that, although the panel was entitled to conclude that some of Mr Calver's comments breached its code of conduct, Mr Calver held the "trump card" in his freedom of expression.
Public office holders should live with "sarcasm and lampooning" as part of the day-to-day political process, he said.
Mr Calver launched the legal action following the panel's ruling in May last year over comments he had made on his website in Manorbier.
The panel concluded that he had made a series of "one-sided" remarks that were "personal" and "snide".
It said that if Mr Calver was so "utterly disgusted" by his fellow councillors' conduct, he could have resigned, rather than chosing to "bitch from the sidelines".
'Councillors' performance'
The censure found him in breach of the council's code of conduct and required him to undergo training.
But Mr Justice Beatson, who heard the case in Cardiff, found that the panel took "an over-narrow view of what amounts to political expression" despite some of the comments being "sarcastic and mocking".
In a written ruling delivered at the High Court in London on Thursday, he said: "The comments were in no sense 'high' manifestations of political expression.
"But they (or many of them) were comments about the inadequate performance of councillors in their public duties.
"As such, in my judgment, they fall within the term 'political expression' in the broader sense."
He found the panel's was a "disproportionate interference" with Mr Calver's rights enshrined in Article 10 of the European Convention on Human Rights.
Robert McCracken QC, representing Mr Calver, told the court that the concept of "rudeness" had no place when it came to criticising public office holders.
A spokesperson for the Adjudication Panel for Wales said it had "noted the decision of the High Court, which it is studying with interest."