Baby poisoning trial: Michelle Smith case jury sent home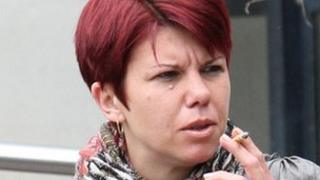 The jury in the trial of a mother accused of murdering her baby daughter has been sent home for a second night.
Michelle Smith, 34, of Morriston, Swansea, denies poisoning six-week-old Amy with adult painkillers in 2007.
The baby was taken to hospital where doctors found a "slight heartbeat," but she later died and the drug dihydrocodeine was found in her blood.
The Swansea Crown Court jury was sent out to consider its verdict on Wednesday.
Mrs Smith is alleged to have mixed the painkiller, which had previously been prescribed for her and her husband, Christopher Smith, into her daughter's feed.
She also denies an alternative charge of causing or allowing the death of a child.