Caldey Island: Police advice for monks, residents, visitors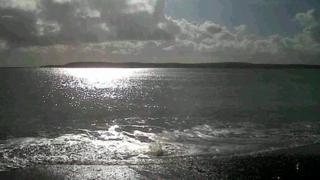 The monks, residents and growing number of tourists on an island off Pembrokeshire are being visited by a neighbourhood police officer to reassure them about crime.
Caldey has about 40 residents and a population of Cistercian monks, and about 3,000 visitors every summer.
The first police "surgery" was held this week, and others will be held throughout the summer.
Police said it gave residents the chance to raise issues or concerns.
Dyfed-Powys Police said the visits had been organised because of the increase in visitors to the island each year.
Sgt Geraint Lewis said: "It will afford the residents of the island an opportunity to engage with police regarding issues or concerns they have in regard to crime or the prevention of crime on Caldey Island.
"It will also be an excellent chance for the Neighbourhood Policing Team to foster links with a section of Tenby's community that has historically been difficult to reach due to their location.
"We want the residents of the town and visitors to feel safe and confident in the service we provide."
The first surgery was held on Thursday, and will be held every first and third Thursday until 15 August.
Last month, the monks and other residents received a multi-purpose emergency 4x4 vehicle to act as police car, ambulance and fire engine.