Gelli Aur Country Park reopens to the public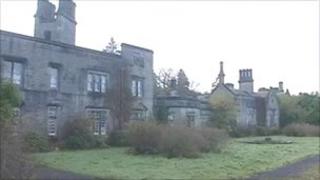 A historic park in Carmarthenshire will reopen to the public this weekend for the first time in over a year.
Gelli Aur Country Park was sold by the local council which said the cost of essential renovations had become prohibitive.
New owners the Golden Grove Trust have agreed to open part of the grounds for public access subject to redevelopment and restoration work.
They hope to turn the park's mansion house into an art gallery.
The house itself and all land south of the entrance will remain closed on health and safety grounds while restoration work is completed.
Trustee Richard Salmon says the first project being undertaken is renovating the park's ccafe and restaurant this summer.
He said: "The Trust is committed to a full restoration and development of the public offer at Gelli Aur Country Park. It is hoped the space available to the public there will be increased in years to come.
"We are grateful to the council's partnership input to provide this continued public access."
The park is famed for its peace, tranquility and exceptional views across the Towy Valley.
It has been a popular visitor attraction with picnic areas, nature trails and a resident herd of fallow deer.
First established in 1560, the park as it is known today began to take shape in the early 19th Century, when the Cawdor family created the gardens, arboretum, tearooms and a Renaissance-styled mansion.
Throughout the 20th Century it served as a billet for American soldiers, offices for Carmarthenshire County Council, and as a campus for Coleg Sir Gar.
But in recent years the park has fallen into disrepair, as the cost of its upkeep spiralled.
Meryl Gravell, Carmarthenshire council's executive board member for leisure services, said: "With the financial challenges we face as a local authority we are delighted to have brought our lease to a close with this happy outcome.
"The authority is grateful to the Trust for having the foresight and ambition to maintain and hopefully improve the public access and public offer at Gelli Aur.
"We look forward with much anticipation to watching this wonderful facility evolve."