Jennifer Jones: Care battle mum cleared of contempt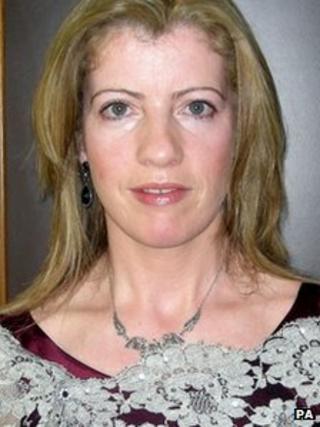 A mother who went missing with four of her children during a care dispute with her Spanish ex-husband has been cleared of being in contempt of court for breaching a High Court order.
Jennifer Jones disappeared for five days in October when she should have sent the children back to Spain.
The High Court heard the children's behaviour made it "impossible" for Ms Jones, from Llanelli, to return them.
Lawyers said her actions were not deliberate contempt of court.
Ms Jones' disappearance with Jessica, now 15, Tomas, 13, Eva, 10 and David, eight, sparked a hunt after a High Court made a public appeal for help.
At the time Ms Jones was warned she could face jail for being in contempt of a High Court order to return the children to their father, Spanish army officer Tomas Palacin Cambra, 53.
On Tuesday, lawyers representing Solicitor General Oliver Heald argued Ms Jones should be penalised for her actions.
However judge Sir James Munby, president of the Family Division of the High Court, accepted arguments on Ms Jones' behalf that her contempt was "not deliberate" and ruled in her favour on Wednesday.
The family disappeared from Llanelli, where Ms Jones lived, on Friday 12 October last year.
They were found in Blackwood, Caerphilly five days later.
The week before, High Court judge Mr Justice Hedley had ruled Ms Jones had "abducted" the children from Spain where they were in the care of their father.