Bid to tackle numeracy and literacy in Swansea and Neath Port Talbot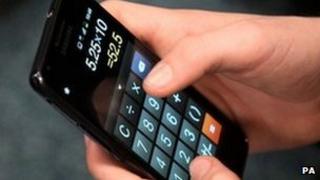 Plans to boost literacy and numeracy standards at schools in Swansea and Neath Port Talbot have been unveiled.
The school improvement service (SIS) would operate across both local authorities who will pool resources to target schools needing extra help.
It wants to improve school leadership, management, teaching and learning.
Cutting the performance gap between pupils from deprived areas who receive free school meals and those who do not is also a key aim.
Swansea council's cabinet will be asked to approve initial proposals at a meeting next Tuesday, while Neath Port Talbot has also to decide.
'Big difference'
If given the go-ahead, the scheme could be up and running in 12 months.
Will Evans, the council's cabinet member for education, said it could make a big difference in supporting pupils to make the most of their talents.
"The school improvement service will devote its efforts to helping pupils who are struggling with reading, writing and maths and supporting improvement among schools causing concern," he said.
"The idea behind the service is to bring together the best ideas and expertise and use common resources to improve the performance of struggling schools and make sure pupils are getting the support they need.
"Exam performance among pupils in Swansea is improving and the hard work that is being put in to reduce the number of young people leaving school without any qualifications is paying dividends as the figure was less than 1% last year.
"We've also introduced a range of literacy initiatives which are helping boost reading skills among very young children so they are well-prepared when they join school."