Glynn Seabridge denies wilful neglect over death of his son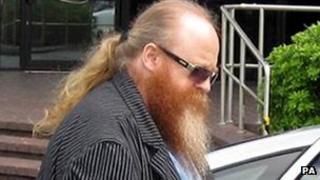 A father has denied wilful neglect over the death of his eight-year-old son.
Dylan Seabridge, aged eight, was found dead at his family's home at Eglwyswrw, Pembrokeshire, on 6 December 2011.
Glynn Seabridge, 47, pleaded not guilty to wilful neglect likely to cause suffering or injury at Swansea Crown Court.
Dylan's mother Julie, 46, who faces a similar charge, did not appear at the hearing and has yet to enter a formal plea.
Mr Seabridge will stand trial next March.