Pembrokeshire council boss survives confidence vote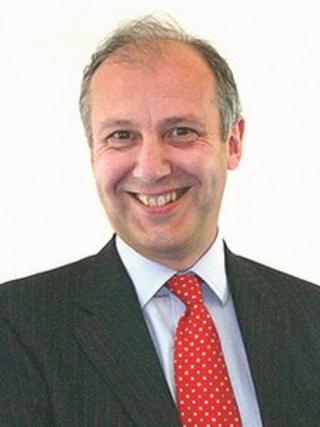 The chief executive of Pembrokeshire council has survived more than a dozen separate motions of no confidence.
A Wales Audit Office (WAO) report in January said the council had made "unlawful" payments to Bryn Parry Jones and another official in Pembrokeshire.
Thirty councillors voted against the motions while there were 23 in favour. There were five abstentions.
No confidence votes in the council's monitoring officer and cabinet member David Pugh were also defeated.
There has been a call for Mr Parry Jones to step aside pending a police investigation into pension payments.
The Pembrokeshire council leader Jamie Adams said the council might have made mistakes in the past but they would be learned from.
There were five motions of no confidence in the authority's monitoring officer, Lawrence Harding, which were defeated by 34 votes to 20, with one abstention.
Councillors also considered one motion of no confidence in Councillor David Pugh, the cabinet member for economy, tourism and communities. Twenty-four councillors voted against the motion, with 22 in favour. There were eight abstentions.
Payments
Meanwhile councillors have approved plans for £20m in budget cuts at a meeting in Haverfordwest.
Last month, a full meeting of Pembrokeshire council was due to vote on suspending Mr Parry Jones but a number of councillors left the meeting after a legal warning was issued at the meeting about allegations that some people had already pre-determined the outcome.
Carmarthenshire council's chief executive Mark James has already stepped aside while police investigate why he was allowed to opt out of a pension scheme and receive cash instead.
Last week, a vote of no confidence in the leadership of Carmarthenshire council failed.
Councillors at both Pembrokeshire and Carmarthenshire council have already agreed to accept the findings of the WAO report.
Ahead of Thursday's full meeting of Pembrokeshire council, members raised questions over the payments issue which have been published online in the meeting agenda.
The authority is also broadcasting a live webcast of the meeting which started at 10:00 GMT.
Councillors approved a budget report which said the authority faced the "most difficult financial settlement since the council's inception in 1996" with £20m in cuts needed.
The biggest saving of £12.9m must be made in 2014/15 although the authority has pledged to protect school budgets.
Pembrokeshire's council tax is now set to increase by 3.5%, with the charge for band D properties rising by £25.38 to £766.55 a year.
Council leader Jamie Adams said it was the lowest rise in Wales, in both cash and percentage terms.