Former primary teacher Martin Smith guilty of abusing pupils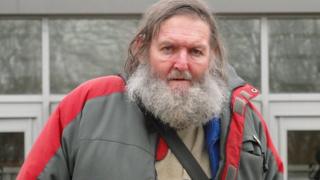 A former primary school teacher has been convicted of abusing two boy pupils during sleepovers at his home.
Martin Smith, 64, of Ammanford, Carmarthenshire was arrested and charged after his victims communicated on Facebook and Friends Reunited.
He was convicted at Woolwich Crown Court of indecent assault and repeated indecency on multiple occasions between 1979 and 1982.
Smith was then a teacher in Camberwell, London.
The offences took place at his flat in West Norwood, the court was told.
Smith transfixed the boys, who were aged about eight to 10, with elaborate ghost tales, usually involving World War One soldiers, before carrying out the abuse, the court heard.
Caning
They stayed at his flat overnight to get an early start on various school trips.
One victim claimed he thought he felt the presence of a ghost during a visit to an old music hall, such was the influence of Smith's stories.
The man also told the jury that the truth only started to come out when he confided in his wife that a teacher had abused him.
He approached police with his complaint in November 2011 and officers contacted the second victim who confirmed similar abuse had happened when he stayed at the former teacher's flat.
Smith denied the abuse and said the second victim had warned him he would "get him" after a caning.
He was convicted on Friday and will be sentenced on 11 April.