Swansea University's students chance to study in Texas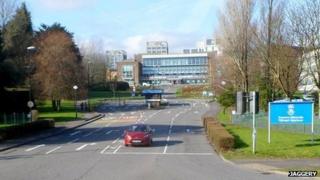 Students at Swansea University will have the opportunity to study in the United States thanks to a new partnership.
The University of Houston, Texas, and academics in Swansea have joined forced to carry out research.
They will collaborate on engineering, energy, arts, medicine and computer science.
Former first minister and current Swansea chancellor Rhodri Morgan signed the agreement during a recent visit.
The university is already working with the Methodist Hospital Research Institute in Texas, as well as Texas A&M University and Rice University.
"We are particularly excited about the opportunities this offers for increased student mobility," said Swansea University's vice-chancellor, Prof Richard Davies.
"Swansea has run overseas exchange programmes for many years and we have seen how educationally beneficial it is to study in another country and we know how positively employers view this type of overseas experience."