60 new jobs as Swansea's former Odyssey nightclub reopens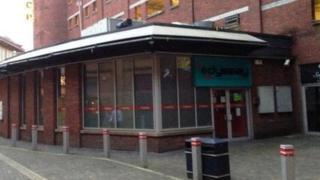 A former nightclub in Swansea is to reopen creating 60 new jobs.
The Luminar Group will spend £1.2m refurbishing the former Odyssey building on Little Wind Street which closed eight months ago.
The firm said the 1,700-capacity club would offer an alternative to its Oceana venue, which shut in May.
Oceana had struggled in its position away from the main city centre nightlife and eventually closed due to a fall in customers.
Luminar has signed a 25-year lease agreement on the new venue, which will open in late September and will have three separate rooms.
The firm's regional director Trevor Ellard said: "We've operated clubs in the city for over 30 years and were committed to finding another venue when we closed Oceana in May.
"The new site is in a great location which will give us a stronger platform to bring a different clubbing experience to Swansea."
Oceana was Swansea's biggest nightclub and news of its struggle was highlighted in a documentary for Channel 4 back in 2012.
The 3,000-capacity club was saved in 2011 by a group of investors when the old Luminar went into administration.
It eventually closed two months ago when the company said its location on Kingsway meant attracting customers was difficult.