Wealthy parishioner's £2m gift funds St Davids diocese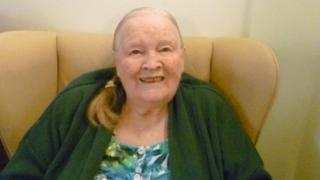 A £2.6m gift left to the Church in Wales by a wealthy parishioner will see her legacy shared between youth projects and training clergy.
Hazel Jones-Olszewski, 84, of Saron, Amman Valley, died in January 2013 and bequeathed her money to St Davids Diocese.
The diocese allocated £1.5m to parish reserves and £1m to the ministry of children.
It has also put £150,000 towards training clergy and lay ministers.
Spokesman David Hammond Williams said the church was "very grateful" for the donation and it has been described as a "once in a lifetime" opportunity for the diocese.
Mrs Jones-Olszewski left Saron in 1991 to live with her son, Stansfield, in Chelsea before moving to a care home in Kensington in 2009.
She died four days before her 85th birthday and is buried in Gunnersbury Cemetery, west London.