Road pothole repairs get under way in west of Swansea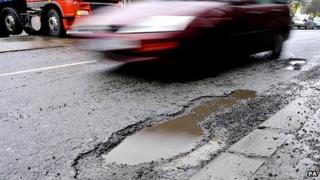 A £750,000 road repair scheme is getting under way west of Swansea.
Swansea council's Patch team (Priority Action for Community Highways) will be fixing cracks and potholes before the winter weather sets in.
The project has already tackled roads to the east of the county, but now the focus shifts to Fairwood, Loughor, Kingsbridge, Gowerton, Penclawdd and Pontarddulais.
Last year the Patch team repaired about 12,000 sq m (129 166 sq ft) of road.
The council said a mild winter last year, combined with a dry summer, had allowed them to catch up with even more repairs, meaning that the road network will be better prepared than ever for a cold snap.