Voluntary ban on under-18 e-cigarette sale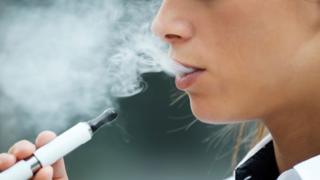 Shopkeepers in Pembrokeshire are being asked to join a voluntary council-run scheme not to sell e-cigarettes to under-18s.
There is no legal restriction on the sale to under-18s at present in Wales.
Retailers who join will sign a declaration and get a display sticker showing they are taking part.
Health Minister Mark Drakeford said he welcomed the move, adding there were concerns about e-cigarettes acting as a "gateway" to smoking cigarettes.