Ironman Wales attracts thousands of athletes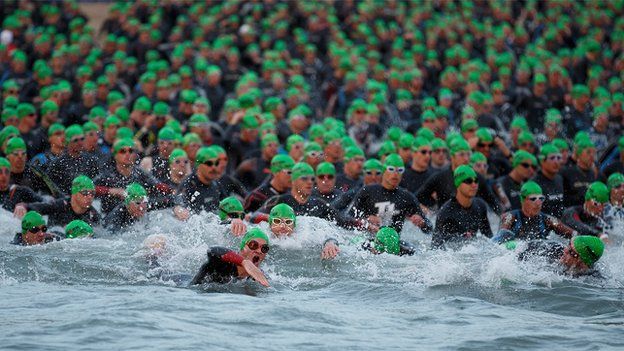 Nearly 2,000 athletes from all over the world descended on Pembrokeshire for one of sport's most gruelling challenges.
Some 1,850 men and women from 49 countries competed in the Ironman Wales triathlon in the picturesque seaside town of Tenby on Sunday.
Over the day they swam 2.4 miles in the sea and rode 112 miles on bikes before completing a 26.2 mile marathon run.
Crowds lined the streets to cheer on the athletes, with South African Matt Trautman winning the event in nine hours, seven minutes and 28 seconds.