NHS's cancer help 'postcode lottery' angers Pembrokeshire nurse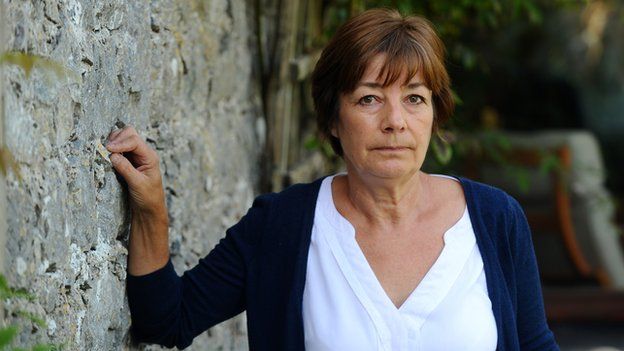 A nurse with a rare form of cancer says she is unable to get the treatment she needs at an English hospital because the Welsh NHS will not cover the costs.
Beth Prout, 57, from Pembroke in Pembrokeshire, has been offered therapy at a Manchester hospital - one of only two in the country that could help her.
But she said the Welsh NHS will not pay the £7,000 cost of the treatment.
The Welsh Health Specialised Services Committee said they are awaiting more information before reviewing the case.
Ms Prout, who has cancer in her stomach lining, said she feels a victim of a "postcode lottery".
"If I lived in England I'd be in hospital now," she said.
"I've worked all my life and paid taxes to central government. Because I live in Wales I've been treated as a second-class citizen.
"You hear about a postcode lottery, with people not getting treatment because of where they live. I'm fighting this for them too."
Her rare form of cancer needs specialist treatment and the Christie Hospital in Manchester has agreed to assess and treat her.
Ms Prout said she is now fighting for funding after being refused financial help by the Welsh NHS, which is separately run under devolved powers.
Simon Hart, MP for Carmarthen West and South Pembrokeshire, is helping her challenge the Welsh NHS ruling.
He said: "I'm shocked and saddened by what is happening to Beth and others refused treatment by NHS Wales which would be available if they lived in England."
The Welsh Health Specialised Services Committee said they will pay the £1,000 cost of an assessment.
But they are "awaiting further clinical information" before reviewing Ms Prout's case.
Related Internet Links
The BBC is not responsible for the content of external sites.