Swansea nurse Colin Buckley faces being struck off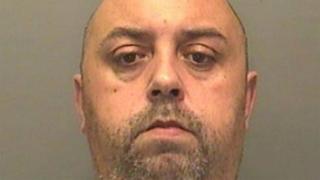 A nurse faces being struck off after being jailed for six years for sexually assaulting a six-year-old girl.
Colin Buckley, 41, of Manselton, Swansea, was taken to a disciplinary hearing on Monday.
A judge called him a "sexual predator" when he was jailed in December 2013 after he admitted sexual assault, indecent assault and gross indecency.
The Nursing and Midwifery Council will decide whether his conviction impairs his fitness to practise.
The case, sitting in Cardiff, was adjourned until a later date to give the prisoner a chance to appoint a legal team.