Swansea student Mitch Lewis overdoses after payday loan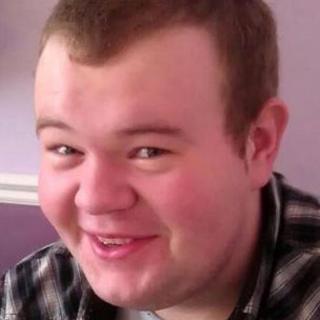 A student struggling for cash overdosed on tablets after taking out a payday loan which saw a £100 debt shoot up to £800 in just three months, an inquest has heard.
Physics undergraduate Courtney Mitchell Lewis, 21, from Aberdare, Rhondda Cynon Taf, took a number of tablets.
He alerted friends on Facebook but died in hospital, the Swansea hearing heard.
The coroner said Mr Lewis made "a cry for help" and recorded a verdict of misadventure.
Mr Lewis, known as Mitch, had been working as a barman while studying at Swansea University.
But he decided to use a payday loan company to borrow £100.
However, the loan debt rapidly increased to £800 within three months.
The company offering the payday loan was not identified at the inquest but it is understood it was investigated by police and found to be operating legally.
In May last year, following a night out with friends, Mr Lewis took the pills at his flat in Swansea.
He later posted a message to friends on Facebook saying: "I don't want to die, I think it is too late."
His friends called the emergency services and he was taken to A&E, but later died.
'Friendliness'
Colin Phillips, acting senior Swansea coroner, said: "Mitch was a loving and caring individual who was facing a number of personal problems."
He added: "Mitch took tablets as a cry for help, but despite alerting friends who took him to hospital he died."
Mr Lewis was described as "the man who always smiled" by his friends.
Former students' union president Luke James said: "His friendliness made it a better place to be every day."