Swansea's Plantasia under threat from budget cuts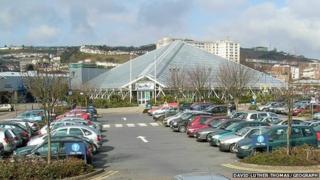 Swansea's Plantasia attraction could be closed in a bid to save £400,000 as part of planned cuts by the city's authority.
The glasshouse building, which is part of Parc Tawe, is home to more than 5,000 plants, many of which are extinct from their natural habitat.
Swansea council needs to save £75m over the next three years and closing Plantasia is on the list of new savings proposals.
It was opened in 1990.