Armed police called to Sebastopol Street in Swansea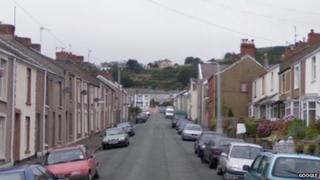 Armed police officers were sent to an address in Swansea after being called about a man being threatened with a knife.
South Wales Police officers were called to Sebastopol Street, St Thomas, at 11:35 GMT on Sunday.
Insp Chris Truscott said armed officers were deployed to "ensure the safety of other officers and members of the public".