Speeding Swansea driver who clocked 10 tickets blames cameras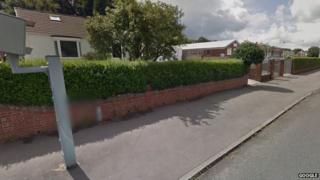 A driver who admitted speeding past the same primary school 10 times blamed the flashes of roadside cameras for being too dull to see.
Abbas Hashemi, 58, notched up 30 penalty points in under five months near Gors Community Primary School, Swansea.
The father-of-two said he was unaware until 10 tickets turned up in the post on the same day.
He was banned for 18 months at Swansea Magistrates' Court.
Hashemi, from Cockett in Swansea, who is originally from Iran, speaks no English and used an interpreter, sped past the school at up to 39mph in the 30mph zone.
Despite repeatedly triggering bright flashes as he raced past roadside cameras he claimed their light was hardly noticeable.
He was warned he could be jailed if he was caught driving while banned.
"The cameras are very old and for a very long time the way they flash is not very visible. I do not notice it very much," he said.
Hashemi was also fined £370.