Pensioner, 90, died after stroke following purse theft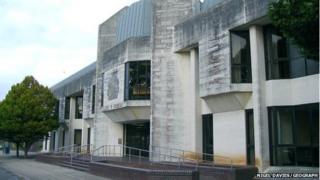 A 90-year-old widow had a stroke hours after a drunken schoolboy tricked his way into her home and stole her purse, a court has heard.
Jean Thyer was found collapsed on the floor of her Swansea home the next morning and died later in hospital.
She had called a neighbour for help after allowing the boy, 15, into her home when he claimed to be lost.
The teenager admits stealing the pensioner's purse but denies burglary at Swansea Crown Court.
The court heard Mrs Thyer gave the boy a map, called him a taxi and phoned her neighbour for help when he arrived at her home in Killay at 21:30 GMT on 28 September last year, claiming to be lost, thirsty and without money.
'Spur of moment'
The jury was told the boy, who cannot be named and is now aged 16, claims to have limited memory of what happened because he had drunk a litre of vodka.
His claims that he had a genuine reason for going to the house and that his decision to steal Mrs Thyer's purse was taken on "the spur of the moment", are disputed by the prosecution.
The alarm was raised the next day after a neighbour spotted Mrs Thyer unconscious on the living room floor.
Police searched the area and found her purse discarded in the driveway of a nearby home.
When questioned, the teenager admitted taking the purse and throwing it away when he found it contained no money.
The trial continues.