Porsche for Pembrokeshire council boss cost £2,368 a month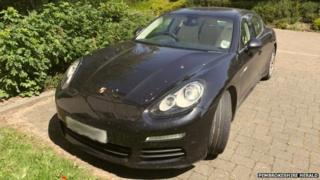 The cost of leasing a Porsche for a council boss has been confirmed as £2,368 a month.
The contract for the Porsche Panamera for former Pembrokeshire council chief executive Bryn Parry-Jones was cancelled at cost of £8,600 when he left his post in October 2014.
Mr Parry-Jones used "underspend" from his car leasing deal in previous years towards the lease for the car.
His previous car - a Jaguar XF - had a cost of £950 a month to lease.