Blue badge applications U-turn in Neath Port Talbot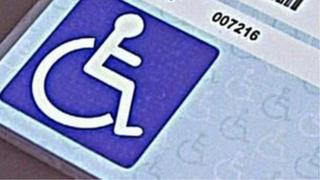 Tough guidelines to decide if disabled parking badge applications should be accepted or refused have been suspended by a council.
The Welsh government brought in new regulations to prevent fraudsters abusing the system in 2013.
But Neath Port Talbot council has returned to its old system after complaints the new guidelines made it too hard to qualify for a badge.
It has seen a 62% rise in rejections in the last three years.