Daughter can testify in father's trial for child abuse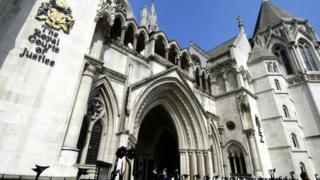 A teenage girl cannot be stopped from taking the witness stand to defend her own father in a child sex abuse case, three senior judges have ruled.
The decision overturns an order by a judge in Swansea banning the "bright, articulate" 14-year-old from testifying in court.
The south Wales family court judge had argued that the experience might emotionally damage the unnamed girl.
The appeal court said that would leave her with "a sense of grievance".
Lady Justice King said whether "she may, or may not, be telling the truth" could not be tested if she was not allowed to speak in the case.
"She wishes to give evidence and feels sufficiently strongly about it to pursue this appeal," added the judge, hearing the case at the Civil Court of Appeal in London.