Seized drugs farm compost donated to food bank charity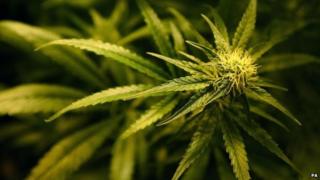 Fertiliser seized from cannabis farms will be used to grow fruit and vegetables for a food bank.
Several tonnes of compost found in police raids has been donated to poverty-relief charity Pembrokeshire Action To Combat Hardship.
Volunteers will use the compost to help grow food for hard-up families.
Charity worker Jan Olin said: "The timing is perfect as it's the beginning of the growing season. It will save us a lot of money."
PC James Mitchell of Dyfed-Powys Police said: "After the cannabis factories were discovered there was a lot of compost and fertiliser that the police have to dispose of.
"There was so much it would be a shame to see it go to waste. Now it has gone to a good cause, who can use their cash for other things."