Author Sarah Waters shortlisted for £30k fiction prize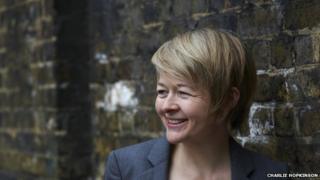 A Pembrokeshire-born author has been shortlisted for this year's Baileys Women's Prize for Fiction.
Sarah Waters' book, The Paying Guests, has been nominated for the literary prize alongside five others.
Born in Neyland in 1966, the novelist is best known for her stories set in Victorian society and featuring lesbian protagonists.
Other nominees for this year's prize are Laline Paull, Ali Smith, Rachel Cusk, Kamila Shamsie and Anne Tyler.
Formerly known as the Orange Prize for Fiction, the £30,000 prize is open to any woman writing in English.
The winner will be announced at the Royal Festival Hall in London on 3 June.