Cat rescued from Haverfordwest roof stuck in crisp bag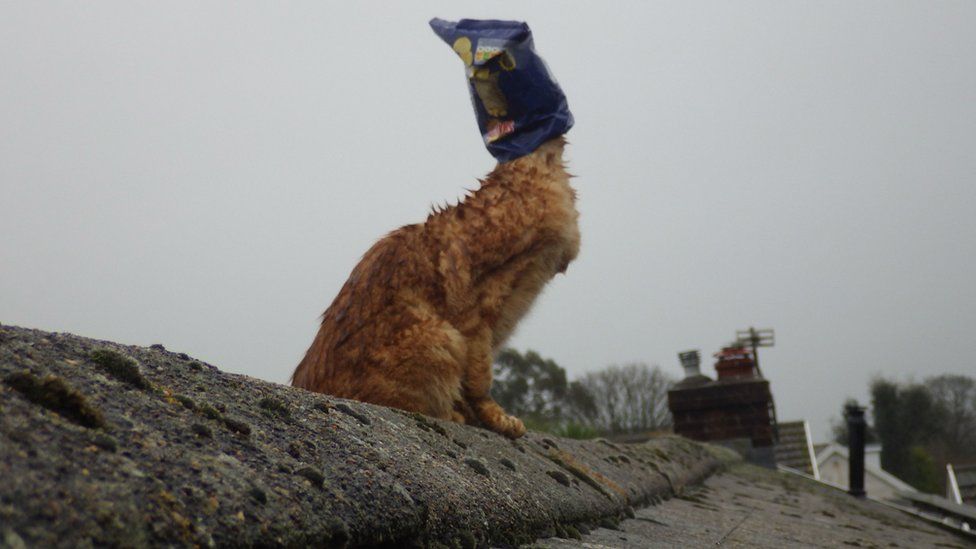 A cat has been rescued after getting stuck on the roof of a Pembrokeshire house - with a crisp packet on his head.
The RSPCA's Rohan Barker was called to Greenhill Crescent, in Haverfordwest, after reports a ginger cat had been spotted on a roof in the rain.
The rescued cat was unharmed but "very scared" and seemed in good health.
Mr Barker said it was "very odd to see that a crisp packet was stuck on his head".
"He looked very wet as it was raining quite heavily," he added.
Mr Barker said there was a chance the cat was feral or unowned, but asked the owner, if there is one, to let the RSPCA know of his progress.