Man arrested over 'extreme right-wing ideology' offences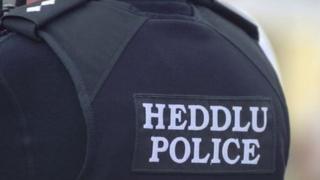 A 48-year-old man from the Swansea area has been arrested by counter-terrorism officers.
It follows an ongoing investigation into offences "suspected to be linked to an extreme right-wing ideology", police said.
The man was taken to a police station in Bridgend and has since been released on bail pending further inquiries.
South Wales Police said there had been no risk to the public.
Det Supt Lee Porter added: "Wales Extremism and Counter Terrorism Unit works closely with the public and our partners to investigate all extremist ideology within our strong and vibrant communities.
"We will not tolerate hate crime and will take robust action to fully investigate all reports."