New boss for Cardiff and Vale University Health Board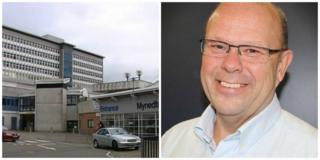 A new boss for health services in south Wales has been appointed all the way from Australia.
Len Richards has been named as the new chief executive of Cardiff and Vale University Health Board (CVUHB).
Mr Richards, who moved from the UK to Australia in November 2013, is expected to start his new post in June.
CVUHB chair Maria Battle said he brought "broad international" experience to the role.
Mr Richards is currently the deputy chief executive for South Australia Health, a government department responsible for public health in Adelaide.
He said there was a lot of hard work to do on the board's financial situation, which is forecasting a £31m deficit for the 2016-17 financial year.