Fishguard man jailed for historical child sex abuse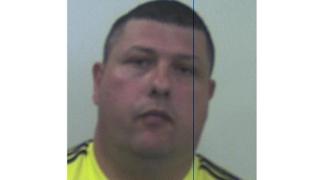 A 45-year-old man from Pembrokeshire has been been jailed for historical sex offences against a child.
Brian Buckle of Fishguard was convicted of child sex abuse in the 1990s, when his victim was aged between eight and 10-years-old.
Swansea Crown Court sentenced him to a combined 33 years in prison, to be served over a 15 year period.
He was found guilty of 16 counts of non-recent sexual abuse against a child.
Dyfed-Powys Police Det Insp Richard Yelland said the sentence recognised "long-lasting harm" to the victim.
He added: "This is the second case for the force, in recent weeks, where a significant custodial sentence has been passed down to a perpetrator of non-recent sexual offending."