Snake bite factory expands in Newcastle Emlyn and Cilgerran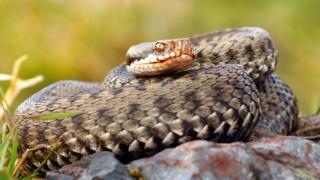 A snake anti-venom factory is expanding in west Wales after a £2m investment.
MicroPharm makes anti-venom for the treatment of bites from snakes such the European common adder and the carpet viper from West Africa.
The firm will expand with new facilities in Cilgerran in Pembrokeshire and retaining its base in Newcastle Emlyn, Carmarthenshire.
The company's expansion is expected to create 15 new jobs, while safeguarding 14 others.
The investment, which has been backed by £150,000 from the Welsh Government, will allow the company to increase its product range and support research into treatments for diseases such as Ebola.