Swansea man, 42, arrested over alleged Penlan assault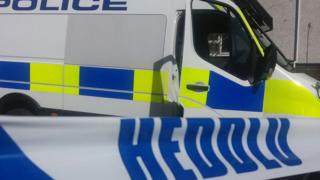 A 42-year-old man has been arrested after an alleged assault in Swansea.
Police were called to the Penlan area at about 01:45 BST on Saturday and a local man, 41, has been taken to Morriston Hospital to be treated.
South Wales Police said the suspect was arrested on suspicion of causing grievous bodily harm and had been taken to Swansea Central police station.
Police officers are not looking for anyone else in connection with the incident.