Koi carp found dead at Swansea Plantasia attraction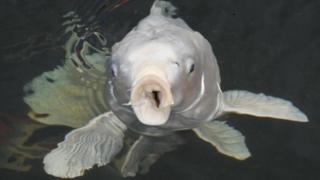 More than 20 koi carp have died at a Swansea indoor rainforest attraction.
Staff at Plantasia found the fish in their heated waters in the glass-domed hothouse.
Swansea council said it had worked "closely with our vet and a vet from the government body Defra" in an unsuccessful bid to save the carp.
Tests are being carried out before replenishing the stock, to determine how the fish died.
A spokesman said: "All animals, fish and plants at Plantasia are looked after with great care."