Swansea river death: Alexander Pavlou 'very intoxicated'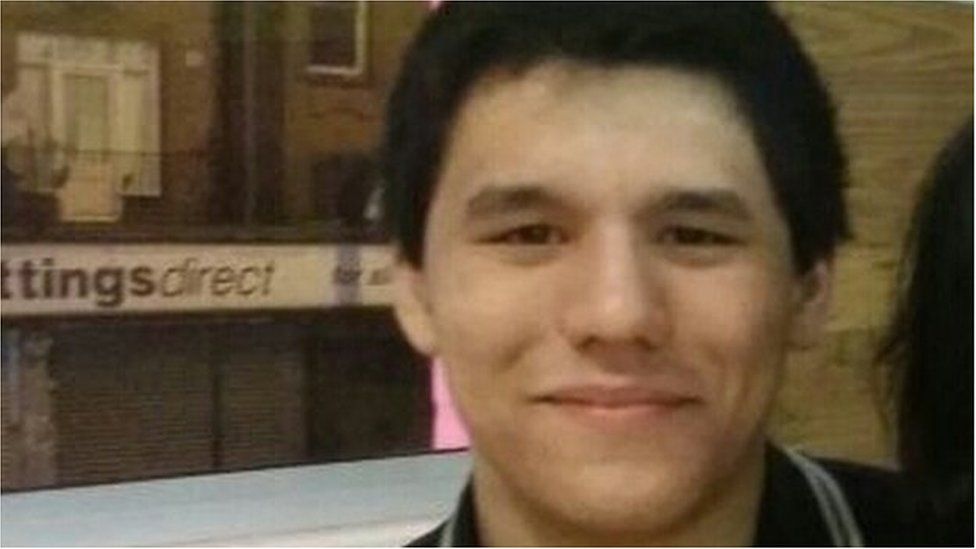 The body of a student who went missing after a night out in Swansea was found in the River Tawe two days later, an inquest has heard.
Alexander Pavlou, 19, had been turned away by a nightclub in the city's Wind Street because he was drunk.
The inquest jury heard Mr Pavlou had spoken to police officers on two separate occasions before he disappeared on 27 May 2015.
His mother had asked why officers had not helped Mr Pavlou to get home.
A police report by Det Insp Mark Kavanagh concluded Mr Pavlou had gone into the River Tawe at 03.38 BST on 28 May and his body was recovered at 13.00 BST on 29 May.
His report said there was "strong evidence that he was very intoxicated on the night he went missing".
'Not depressed or suicidal'
It detailed a conversation he had with Mr Pavlou's mother Donnie Yuen, who asked why police officers had not done more to help her son.
Det Insp Kavanagh said in the report: "She was aware that a police officer had spoken to Alex. She asked why the officer did not help Alex home safely.
"I replied that I did not have that information at that point in time but an investigation would consider the whole course of events."
The jury heard the matter had been referred to the Independent Police Complaints Commission as the death followed contact with a police officer.
Mr Pavlou had been accepted to study medicine at University College London but was considering studying economics instead.
Det Con Nicholas Davies said Mr Pavlou was "not depressed or suicidal" at the time of his death and that he "loved his girlfriend, had money in the bank and had a good job".
The jury was told there was no evidence of third party involvement in his death.
Jury members were expected to visit locations around Swansea on Tuesday afternoon.
The inquest is continuing and is expected to last about seven days.