£100 parking tickets for Swansea DIY SOS volunteers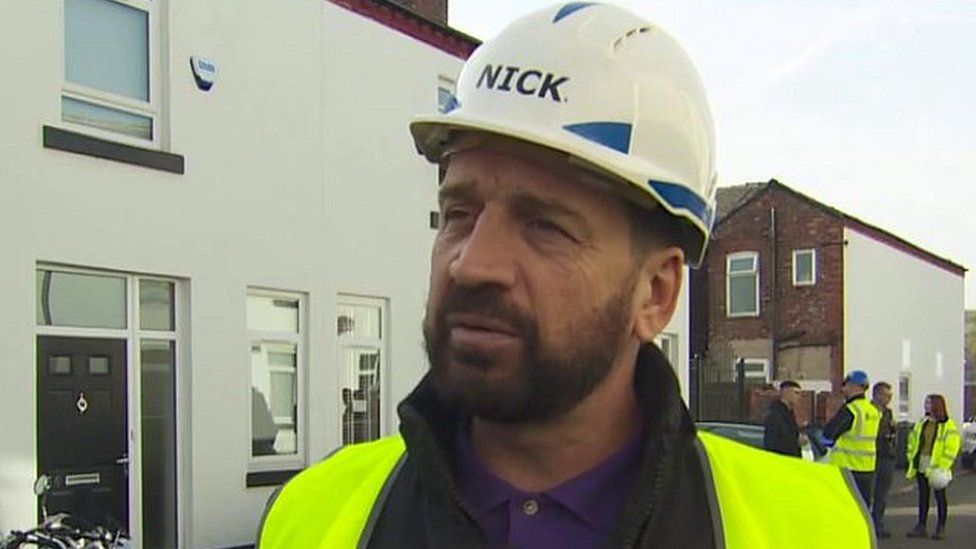 The presenter of BBC's DIY SOS programme has publicly criticised a security firm after volunteer builders were issued parking tickets in Swansea.
Nick Knowles described the £100 notices as "unbelievable" on Twitter.
The managing director of Millennium Parking Services, David Bellis, said the notices were correctly issued and could not be rescinded.
But he said he would personally pay for the tickets.
"I am very much aware of the good work yourself, your show and the volunteers are doing," he wrote in a letter to Mr Knowles.
"The local community has very much come together to assist in your project and I would like to be a part of it."
Mr Bellis also offered his security services to the project free of charge.
The DIY SOS: The Big Build in Swansea is one of the show's biggest challenges to date.
It will see the team of hundreds demolish the dilapidated home of the charity The Roots Foundation Wales on Ravenhill Road, which offers support to children and young people in care and care leavers.
It will be replaced with a modern support centre and transitional housing.
The show will air in November during BBC Children in Need Appeal week.