Deadline looms to save Tafarn Sinc pub in Rosebush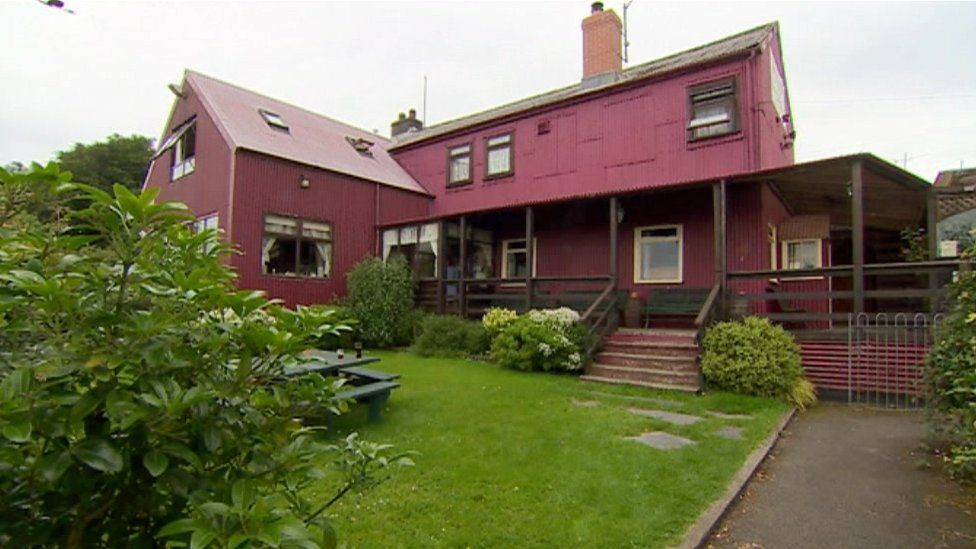 Time is running out for a Pembrokeshire village to save its pub.
The owners of the "well supported" Tafarn Sinc in Rosebush have said they will close at the end of October, and a group of locals is hoping to raise enough money to buy it.
They need to collect £300,000 by selling shares at £200 each, and so far about £130,000 has been raised.
The campaign has been backed by Hollywood actor Rhys Ifans, who was born in Pembrokeshire.
He said the pub was one of the first places he visits when he returns to west Wales, and he had spent "many an unforgettable" time there.
He said he would be buying shares and that it "warmed his heart to see the whole community coming together" to keep Tafarn Sinc going.
Brian and Hafwen Davies bought the pub 25 years ago and said it was time "to move on and do other things".
They said it was "a thriving and well supported business".
The group behind the joint ownership scheme, Cymdeithas Tafarn Sinc, wants the pub to become "a bastion of cultural heritage" with photos of local heroes and books about the area.
Around 60 people attended a meeting on Monday night to discuss progress.
Speaking on Good Morning Wales, project coordinator Cris Tomos said he had worked with other community asset groups across west Wales and found "everybody leaves it to the last minute" to contribute.
"The message now is to get involved," the Pembrokeshire councillor said.
He said shares were not restricted to just local people, and they have had investors from as far as Canada and the United States.
Caravan park owner Iwan Griffith is among the contributors.
He said many of his guests loved going to the pub to "feel the atmosphere" and it was a great place to hear and learn the Welsh language.