Benefit fraudster who stole £120,000 jailed for 20 months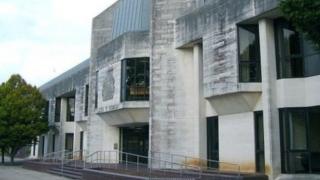 A Pembroke Dock man was jailed on Friday for stealing £121,874 in a long-running benefit fraud.
Andrew Johnstone, 66, admitted four offences of defrauding his council and the Department for Work and Pensions.
Johnstone got away with the crime for 13 years by claiming to live alone despite co-habiting with Marylyn Katra.
Prosecutor Laura Shepherd told Swansea crown court the fraudulent claims began in February 2003, and did not stop until he was discovered in August 2016.
She said that Johnstone's claims for income support, housing benefit and council tax relief had been fraudulent from the very beginning.
She added that he had been required to notify both the Department of Work and Pensions and Pembrokeshire county council of any changes of position that might affect his benefit entitlement, as he was claiming from them.
Johnstone failed to do so and when he turned 60 in December 2011, he tried to increase his theft, asking for pension credit, again claiming he lived alone and could not work.
Defence barrister David Williams accepted Johnstone's claims had been fake from the outset and that the amount of money involved mandated a prison sentence.
Mr Williams also accepted that Johnstone continued his fraud after a separate theft of money led to a suspended prison sentence.
The barrister said Johnstone's health had worsened due to stress following an incident when, as a pub manager, a shotgun barrel had been put in his mouth by someone.
Mr Williams added Johnstone had made two serious attempts on his life.
Judge Peter Heywood said that cases involving public money were always taken seriously by courts.
"Public services in this country have been under considerable threat for the last ten years," he said. "Those who are entitled to benefits can find difficulties in receiving them.
"The length of these frauds aggravates the situation."
Johnstone was jailed for 14 months, with an extra six months for breaching a suspended sentence imposed in March 2016.