Llangennech street cordoned off by armed police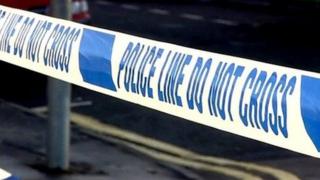 Armed police officers cordoned off a Carmarthenshire street after reports somebody was in possession of a knife.
They were called to Llys Gwyn in Llangennech because of a domestic incident on Wednesday morning.
A man was arrested on suspicion of making threats of violence at about 12:15 GMT.
Nobody was injured in the incident.