Operation Almond: Jury discharged in farmhouse rape case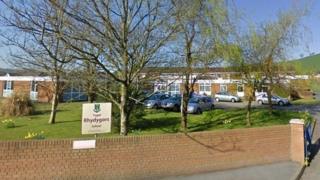 The jury in the trial of a 72-year-old man accused of raping a 15-year-old girl in the early 1980s has been discharged.
David Thomas, from Llandeilo, Carmarthenshire, denies the attack at a farmhouse in north Wales.
He was arrested in 2013, as part of Operation Almond - an investigation into historical child sexual abuse at two children's homes.
Swansea Crown Court heard a retrial will be held at a later date.
The trial had got under way on Monday morning but the jury was discharged in the afternoon.