Swansea PPI firm McCaskill and Morse directors disqualified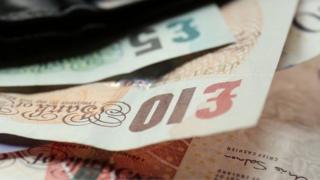 Five directors of a Swansea company set up to help people claw back money owed to them have been disqualified.
McCaskill and Morse Ltd offered a no-win no-fee service for people miss-sold payment protection insurance (PPI).
But complaints were made to regulators when it failed to return upfront fees and was late paying refunds for unsuccessful claims.
The firm was warned about unfair trading practices before it was put into administration in 2015.
It was later investigated by the Insolvency Service.
Using complaints data, it found clients received refunds between 180-380 days after the start of the claims process, when McCaskill and Morse said it would pay within 90 days.
Timothy Chapple has been disqualified for eight years, Richard Adams for six, Catherine Wood and Gary Richards for five and James Bell for four.
During their disqualifications they are prevented from acting as a director of a company and cannot take part in the formation or management of a company.
Robert Clarke, from the Insolvency Service, said: "It's ironic that McCaskill, a company established to support consumers claw back money owed to them, consistently failed to return what was rightfully owed to their clients".