Swansea cinema to host 'Wales' first' dog-friendly screening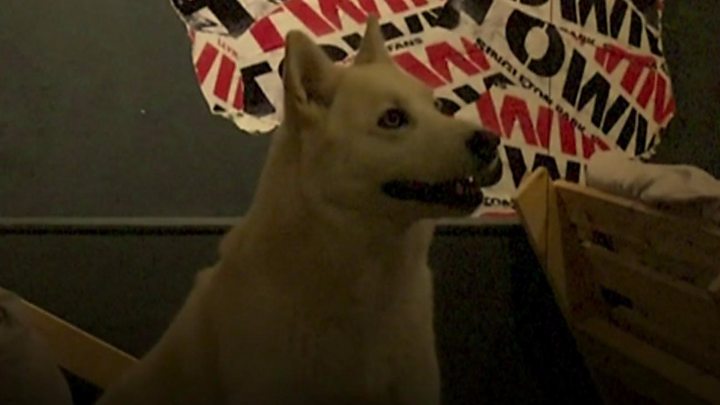 You might think you had gone barking mad if you were at the cinema and sat down next to a dog.
But pooches are welcome viewers at an independent cinema in Swansea on Saturday.
Dog Furiendly is launching a cinema screening for dog owners at Cinema & Co on Duke Street.
It will show the Disney film Homeward Bound and the sold-out event has been billed as the first of its kind in Wales.
Dog-friendly cinema screenings have already had success in London and Glasgow.
Adele Pember, who founded the community website Dog Furiendly, said she organised the screening because her own pet Charlie, a four-year-old Jack Russell-Chihuahua, "suffers from separation anxiety".
"Cinema has been one of the biggest barriers when you have a dog. There are always new films out, and I never want to leave him at home," she said.
"It's really important for dogs to socialise with humans and other dogs as well."
Prior to the screening, there will be a quiz about famous dogs in film and TV. There will be plenty of "pup-corn" for adults - and even doggy snacks.
The event coincides with the Chinese New Year of the Dog which begins at the weekend.
Dog owner Lloyd Breeze-Timms said: "I thought it was a brilliant idea. My dog is definitely my best friend and I would take him everywhere that would let me.
"So a place like this... I think it's wonderful.
"Hopefully when Homeward Bound is on he doesn't start barking at the dogs on screen."
Cinema & Co owner Anna Redfern said: "We are excited to open up the cinema to our furry friends and hope they find our venue as comfortable and relaxing as our humans do."